County Cross Country Championships 2011, Temple Park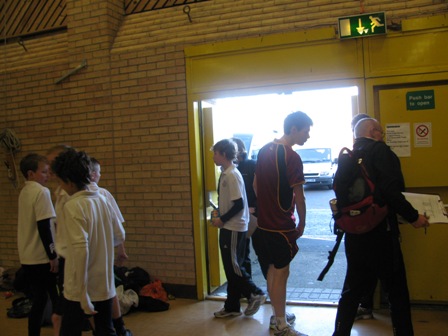 Northumberland Schools' Athletic Association
established 1949
TEMPORARY WEB PAGE FOR INFORMATION
EVENTS 2011 ( Boys & Girls )
Senior - Years 12 & 13; Inter - Years 10 & 11; Junior - Years 8 & 9; Minor - Years 6, 7 & 8
| | | | | |
| --- | --- | --- | --- | --- |
| Wedesday 23 March | Indoor Track & Field Meeting | Years 7 & 8 | Gateshead Stadium | 5.00pm to 7.30pm |
| Thursday 12 May | Track & Field Cup Round 1 | tbd | Gateshead Stadium | 1.00pm to 3.30pm |
| Monday 16 May | Track & Field Cup Round 1 | tbd | Gateshead Stadium | 1.00pm to 3.30pm |
| Tuesdy 17 May | Track & Field Cup Round 1 | tbd | Gateshead Stadium | 1.00pm to 3.30pm |
| Saturday 11 June | County Track & Field Championships | Sen, Inter, Jun | Gateshead Stadium | 11.00am to 4.00pm |
| Saturday 18 June | Inter County Track & Field Meeting | Sen, Inter, Jun | Gateshead Stadium | 11.30am to 4.00pm |
| Saturday 25 June | Minor Track & Field Championships | Years 6, 7 & 8 | Gateshead Stadium | 10.00am to 3.00pm |
| Fr/Sat 1/2 July | ESAA National Track & Field Championships | Sen, Inter, Jun | Gateshead Stadium | 10.00am to 6.00pm |
| Saturday 9 July | ESAA Track & Field Cup Final | Years 7/8, 9/10 | Tilsley Park, Abingdon | 10.30am to 6.00pm |
| Saturday 16 July | SIAB Track & Fied Championships | Intermediate | Cardiff, Wales | 10.00am to 4.00pm |
Y7/Y8 Indoor Championships: 60m sprint, 60m hurdles, Long Jump, High Jump, Shot Put - RESULTS
CONTACTS

Chairman
Mrs Helen Buist
Cross Country Sectretary

0191 2514832

Vice Chairman
Richard Brady
Senior Team Manager

0191 2744510

Secretary
Simon McAree
T&F Cup Secretary
Treasurer
Paul Ponton
T&F Secretary

07747 791732

Manager
Kevin Flannery
Cross Country/Track & Field

07881 510715

Mick Lock
Combined Events Secretary
AREA SECRETARIES
North Northumberland
Paul Simpson
Coquet High School
East Northumberland
Kevin Rhodes
Blyth College
Tynedale
Paul Gaines
Newcastle Boys
Ian Beck
St Cuthbert's School
Newcastle Girls
Dorothy Chipchase
Newcastle Church High
North Tyneside
Andrew Gilbert
Burnside B&E College
VICE PRESIDENTS
John Cook
Edna Beveridge
Ian Severs
Maggie Little
COUNTY TRACK & FIELD CHAMPIONSHIPS - GATESHEAD INTERNATIONAL STADIUM
SATURDAY 11 JUNE 2011 - START 11am / FINISH 4pm (Steeplechases at 10.30am)
Timetable: click here
Programme: click here
Competitors' Notes: click here
Records: click here
RESULTS: click here
What can l do if l am not entered in the programme?
Late entries are permitted & you should contact your Area Secretary above via email.
INTER COUNTY MEETING - Gateshead International Stadium
Sat 18 June - Start 12noon / Finish 4.30pm
programme: click here
results: click here
Congratulations to the athletes below who have been selected to represent Northumberland at the
English Schools' Championships, Gateshead International Stadium, Friday 1 / Saturday 2 July 2011.
You have a compulsory team meeting in the College building at the stadium on Monday 27 June, beginning at 5.00pm. During the championships you are being accommodated for Thursday and Friday nights at Henderson Hall. Letters are in the post to you and full details will given out at the team meeting.
If you need a county tracksuit then please contact Kevin Flannery now. All contact details are above.
Northumberland Entries for National T&F Championships

Junior Boys
Phillip Winkler, Zachary Haddon, Brad Sansom, Callum Chick,
Inter Boys
Matthew Greenhow, Joe Robertshaw, Jack Reed, Sam Hall, Nathan Lee, Jonny Wilkinson, Jack Roach, Adam Simpson, Jack Smith, Terry Morgan, Reece Straker,
Senior Boys
Neal Yeoman, Ben Porter, Scott Hall, Jordan Bowser,
Junior Girls
Davina Nylander, Sydney Robertson, Jenny Gilmour, Emma Gilmour, Genevieve Perrins,
Inter Girls
Laura Mole, Rosie Court, Chloe Wilson, Viviane Straub,
Senior Girls
Rebecca Ferguson, Beth Wynter, Sarah McDonald, Rebecca Liddell, Jessica Read, Hannah Pringle, Rebecca Simpson,
A FULL LIST OF ENTRIES CAN BE SEEN AT www.esaa.net where you need to first click on 2011 at the left.
MINOR COUNTY CHAMPIONSHIPS - Gateshead International Stadium -Saturday 25 June 2011
Start: 10.00am Finish: 3.00pm
Age Groups: Under 12s (Year 6); Under 13s (Year 7); Under 14s (Year 8)
Ages as from midnight 31 August / 01 September 2011
Timetable
Field Events

T1

10.00

Yr 6 Girls

60m Hurdles Heats

F1

10.00

Yr 8 Boys

Hammer

T2

10.05

Yr 6 Boys

60m Hurdles Heats

F2

10.00

Yr 8 Boys

Pole Vault

T3

10.15

Yr 7 Boys

1500m Final

F3

10.00

Yr 8 Boys

High Jump

T4

10.25

Yr 7 Girls

70m Hurdles Heats

F4

10.00

Yr 6 Boys

High Jump

T5

10.30

Yr 7 Boys

70m Hurdles Heats

F5

10.00

Yr 6 Girls

Long Jump

T6

10.40

Yr 7 Girls

1500m Final

F6

10.00

Yr 8 Girls

Shot- 3.25kg

T7

10.50

Yr 8 Girls

70m Hurdles Heats

F7

10.00

Yr 7 Girls

Discus- 0.75kg

T8

11.00

Yr 8 Boys

1500m Final

F8

10.00

Yr 8 Boys

Javelin- 600gms

T9

11.10

Yr 8 Boys

75m Hurdles Heats

F9

11.00

Yr 7 Girls

Long Jump

T10

11.15

Yr 6 Girls

80m Heats

F10

11.00

Yr 8 Boys

Triple Jump

T11

11.25

Yr 6 Boys

80m Heats

F11

11.00

Yr 7 Girls

Shot- 2.72kg

T12

11.30

Yr 7 Girls

100m Heats

F12

11.00

Yr 8 Girls

Discus- 1.00kg

T13

11.35

Yr 7 Boys

100m heats

F13

11.00

Yr 7 Boys

Javelin- 600gms

T14

11.40

Yr 8 Girls

100m heats

F14

11.30

Yr 8 Girls

High Jump

T15

11.45

Yr 8 Boys

100m heats

F15

11.30

Yr 6 Girls

High Jump

T16

11.50

Yr 7 Boys

300m Heats

F16

12.00

Yr 6 Boys

Long Jump

T17

12.00

Yr 8 Boys

400m Heats

F17

12.00

Yr 7 Boys

Long Jump

T18

12.10

Yr 6 Girls

800m Final

F18

12.00

Yr 8 Boys

Shot- 4.00kg

T19

12.15

Yr 8 Boys

75m Hurdles Final

F19

12.00

Yr 7 Boys

Discus- 1.00kg

T20

12.20

Yr 6 Boys

800m Final

F20

12.00

Yr 8 Girls

Javelin- 600gms

T21

12.25

Yr 8 Girls

70m Hurdles Final

F21

13.00

Yr 7 Boys

High Jump

T22

12.30

Yr 7 Boys

70m Hurdles Final

F22

13.00

Yr 7 Girls

High Jump

T23

12.35

Yr 7 Girls

70m Hurdles Final

F23

13.00

Yr 8 Girls

Long Jump

T24

12.40

Yr 8 Girls

800m Final

F24

13.00

Yr 8 Boys

Long Jump

T25

12.55

Yr 8 Boys

800m Final

F25

13.00

Yr 7 Boys

Shot- 3.25kg

T26

13.02

Yr 6 Boys

60m Hurdles Final

F26

13.00

Yr 8 Boys

Discus- 1.25kg

T27

13.06

Yr 6 Girls

60m Hurdles Final

F27

13.00

Yr 7 Girls

Javelin- 400gms

T28

13.10

Yr 7 Girls

200m Heats

T29

13.18

Yr 7 Boys

200m Heats

T30

13.25

Yr 8 Girls

200m Heats

T31

13.33

Yr 8 Boys

200m Heats

T32

13.40

Yr 7 Girls

800m Final

T33

13.45

Yr 7 Boys

800m Final

T34

13.55

Yr 6 Girls

80m Final

T35

13.57

Yr 6 Boys

80m Final

T36

14.00

Yr 7 Girls

100m Final

T37

14.02

Yr 7 Boys

100m Final

T38

14.05

Yr 8 Girls

100m Final

T39

14.07

Yr 8 Boys

100m Final

T40

14.10

Yr 7 Boys

300m Final

T41

14.15

U14 Boys

400m Final

T42

14.20

Yr 7 Girls

200m Final

T43

14.23

Yr 7 Boys

200m Final

T44

14.26

Yr 8 Girls

200m Final

T45

14.30

Yr 8 Boys

200m Final

T46

14.35

Yr 8 Girls

1500m Final

T47

14.45

Yr 6 Girls

Relay Final, 5 x 80m

T48

14.47

Yr 6 Boys

Relay Final, 5 x 80m

T49

14.50

Yr 7 Girls

Relay Final, 4 x 100m

T50

14.52

Yr 7 Boys

Relay Final, 4 x 100m

T51

14.55

Yr 8 Girls

Relay Final, 4 x 100m

T52

14.57

Yr 8 Boys

Relay Final, 4 x 100m
RESULTS:
Congratulations to Tynedale on retaining the DUNROSIAN CUP
Boys Results: click here
Girls Results: click here
Point Scores: click here